Hot Chicken and A Six Pack
Brothers Jake & Jamin Orall create a sound reminiscent of 70s grunge and 90s alternative with their own Nashville flavor.  The brothers make up the 2-piece ensemble of JEFF the Brotherhood.  Their Nashville roots are not only fixtures in their music, but their favorite grub.
Jake's first culinary endeavors consisted mainly of a ramen noodle style diet.  "When I first moved out, I was eating the shittiest, least expensive junk we could find at the discount grocery store." After dropping out of college to pursue music full time, the brothers eating habits didn't change much.  Doing self paid tours they ate mainly at "hippie houses" where they would feast on locally grown vegetables.
As the band grew, and their budgets expanded for some gourmet culinary exploration, Jake began cooking.  After a few years of throwing down in the kitchen, Jake puts together a mix of Southern Barbeque flavors while still staying true to his Tennessee roots.  However, he has adopted some hand me down recipes from his mother and grandmother, which as Jake puts it are "all Italian."
While on tour however, Jake leaves the smoker at home and loves indulging on the local fare.  "We try to find local weird foods or sandwiches."  One of the Brotherhood's favorite epicurean destinations is New Orleans.  "Every time I go, I overeat like crazy."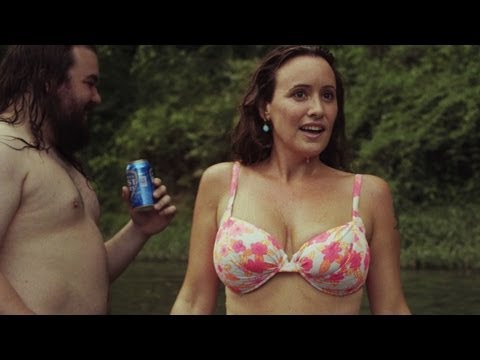 Back in Nashville, Jake has a few favorite eateries, namely Bolton's Spicy Chicken & Fish, who specializes in hot chicken and catfish po' boys.  According to Jake, hot chicken is fried and covered in hot spices, served on white bread with pickles.  At some of the hot chicken stops, "you have to wear a mask and shit because it's so hot."  In the end, Jake's favorite dish is a good old catfish sandwich, and Bolton's is his favorite.  The southern classic is served on white bread with American cheese, pickles, and mustard.
And of course, Jake's favorite libation to wash down his catfish sandwich is a good old Budweiser from the bottle.  However, he does get down with some more craft & German style brews.  He loves a good German style Kolsch beer, which has a prominent, but not overpowering hoppiness.  Also, Jake likes a good European style pilsner, but he's yet to find a good American pilsner.  Intense stouts are also among Jake's choice brews.  One of his favorites is Blue Grass Brewing Company's (http://www.bbcbrew.com) Jefferson's Reserve Barrel Stout, which is fermented in a whisky cask with an aroma of chocolate, roasted malts, vanilla, and oak, with a slight bourbon overtone.
JEFF the Brotherhood loves throwing down a good time at their shows, and with their friends back in Tennessee, which can be seen in their video for "Six Pack", which is filmed on a river the brothers frequent while relaxing from the road.  If you're down for a high-energy show, check out JEFF the Brotherhood, and next time you're in Nashville, check out some of the popular hot chicken joints, but don't forget your mask.
Thanks to Laurence for yet another awesome interview!