Chris Wood – Mochi Ha Mochiya
Today's interview brings us across the world, as we explore the culinary interests of Chris Wood, bassist from both Medeski, Martin and Wood and the Wood Brothers. Japanese cuisine has a played a large role in Chris's life and he shares some fantastic stories and recipes with us.
CW: "I didn't really get into cooking until college, when I attended the New England Conservatory of Music in Boston. For a semester or so, I had three roommates in this apartment and I realized I needed to learn how to cook. I had also just begun hanging out with John Medeski, who is an incredible cook. He was really into macrobiotic cooking. He would take food that is notoriously boring and make it delicious. He also was exploring traditional Japanese cooking. When we moved in together in Manhattan I was so inspired by this, and I couldn't keep up with him, so I went to cooking school in Manhattan to get some basic chops together."
Pre-Show Cooking
"John and I have spent a lot of time cooking, dining and drinking great wine over the last 20 years. To this day, its always been that having a good meal before the show makes for a good show. To take it one step further, actually preparing the meal together also helps. John and I will go shopping and make dinner, we have a kitchen cage on the road. The meal that we have before the show always affects how we play."
Buzz Buzz Buzz
CW: "I have an expensive tea habit, Japanese green tea ordered from Kyoto. I have that every morning with toast. I'm not a coffee guy at all. All about the green tea. It'll keep you plenty wired"
"When we were on tour back in the 90s, we would trade off shifts driving. We were really into Japanese tea ceremonies, which are a very revered event. Lots of etiquette. People go to school to learn how to run these tea ceremonies called matcha. You take the tea and whisk it into a bowl. Its a process, examining the bowl, properly handing it to other people. Its supposed to be a very zen-like ceremony. We used this as a drug, it has such as an incredible caffeine high. So right before your driving shift, you whip up the matcha. We rarely did the ceremonial stuff, when we were on the road we were just doing it to get worked up."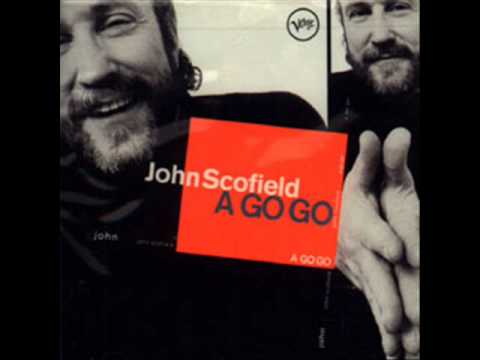 Dashi
CW: "Touring in Japan we learned about Dashi broths. I actually have a benito shaver. This is the real traditional way of making a Japanese stock, using seaweed. They also have these petrified logs of tuna, called Katsuobushi, and you shave them into the broth. It is basically a box with a blade on it, like a mandolin. We use it all the time in the kitchen.You shave these filings of the tuna into the boiling water. You can add mushrooms and other things to your Dashi broth."
CW: "Over time you find the things you like the most and combine them. MMW travelled a lot in the South and we got into southern cooking too. It turns out that the bonito is a great substitute for the fat back that you use in Southern cuisine, like collared greens or kale. I'll sautee leeks, which are a great substitute for butter, they have a buttery feeling. I cook some leeks, then add water and benito which creates a strong broth. I shave turnips into it and steam all these greens and add into the dashi broth. It's a very southern taste with these turnips and greens. The benito gives it that meat, fatback edge."
Edible Tunes
CW: "MMW have songs about drinks. One called Macha, one called Tequila and Chocolate and Cachaca (a Brazilian rum, clear sugar cane alcohol). We also did a song called Tsukemono (a Japanese word for pickles). The Wood Brothers have a new song, Shoofly Pie off the new record."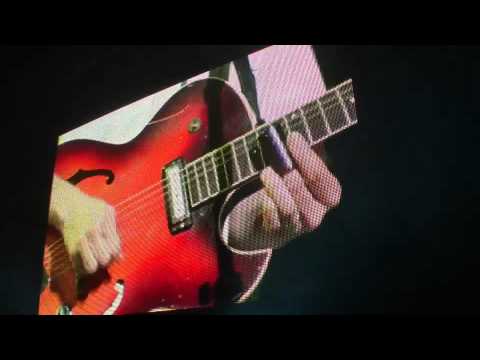 Beverage of Choice
CW: "With MMW, it is always wine. John became a wine expert and acquired an amazing cellar and collection of wine. He became pretty obsessed for a while, learned everything, drank everything. I used to love tequila. With the Wood Brothers it's a little more brown liquor oriented, whiskeys and bourbon."
Favorite Eats
CW: "We lived in the East Village and we ended up at a lot of different Japanese restaurants. Right on Avenue A is Takahachi, a great standby for Japanese. We also loved Veselka's and other Polish diners. They have great borscht. Its hot, its great."
"In Japan we've been taken by some record company folks to some terrible places that offer combinations like Japanese/Italian food. Here they have pasta with tomato sauce followed by sushi. They tried to make it all work together and it didn't. In Japan we are always trying to find traditional country style cuisine. Sushi is very modern and we like traditional style, such as Kaiseki dishes, with lots of veggies and fish. The tofu there is like having coffee in Italy, an entirely different level."
This spring, be sure to catch Chris on tour with both The Wood Brothers and Medeski, Martin and Wood.
Editor's Note: The title of this article is a Japanese idiom meaning "leave it to the professionals".