Slow Roasted with Jeff Coffin
"I don't do 60%", Jeff Coffin said recently over a plate of freshly grilled octopus. EM was lucky to sit down with the saxophone virtuoso at NYC's Marea to discuss everything from life growing up on a farm, coffee roasting skills and his musical past, present and future.
While he's recently been known for filling big shoes in Dave Matthews Band, following the untimely passing of LeRoi Moore, Jeff has been a touring musician and composer for the last two decades. Playing with his band, the Mutet, and of course, Bela Fleck and the Flecktones, Jeff is a multiple Grammy award winning master of his domain. Jeff is an amazing performer and when discussing music with him, the word emotion is thrown around a lot.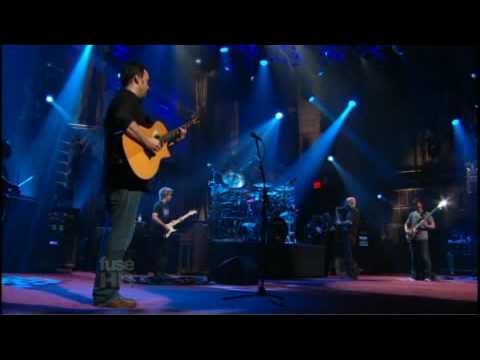 As we sat down today over a meal of fresh seafood, Jeff recalled why he appreciates clean, unprocessed foods. "I grew up on a farm. We had a garden, our own cattle, our own eggs, and got milk from the neighbors. I knew where it all came from". Life in Maine had certain perks, such as eating carrots straight from the ground, grabbing corn right off the husk, and also developing Jose Conseco-like biceps from chopping wood in the forest with his dad. While he's now based out of Nashville, Jeff still has a real love for the Northeast, and of course the seafood that it offers.
When not on the road, Jeff has evolved into being a great chef. "My mom's side is Sicilian, so I grew up eating incredible Italian food. Tomatoes, basil, oregano we would just pick and make sauce ourselves. It was really something else."
"My nana used to make these ridiculous potatoes. You cut them, boil them, and then using a cast iron pan, sauteed onions, garlic, oregano and  tarragon. When the potatoes are ready, put them in there. We also use this Himalayan sea salt, which has a pink tinge to it, and also some freshly ground pepper. Once get the potatoes brown…. man, they will sustain you for a while."
Jeff has some other loves, such as wine and cheese. For wine, he prefers Brunello. For cheese, it depends on his mood, "I like blue cheese, goat cheese, and manchengo. Sometimes, a really good homemade, sharp cheddar is nice".
Continuing on the theme of keeping things fresh, Jeff also explained that he was a pescatarian. He revealed that without eating meat, he just feels better. "I'm not against eating meat, I grew up on a farm, and I realize that there are some animals that are pretty tasty. But, I don't agree with the way things are done, factory farming. It's pretty terrible. I think that part of the reason I got off that kind of food,  I would get pretty weird after eating certain processed food."
The Best Part of Waking Up
"The best coffee in town is at my house. I roast my own beans. I got into roasting a few year ago. I use this website, Sweet Marias, and they take you through every step, everything you wanted to know. I used a high grade popcorn popper, it takes about 7 minutes. Its easy and lots of fun. That website has about 70 different kinds of green coffee you can buy. It lasts for a year as green bean form, when you roast and drink it, it still retains all the vitamins and whatnot. You can get these ½ pound sample bags, so you can try a bunch of coffees at once. Its kind of like wine, they all have  a distinctive flavor."
"Its cool, there are these two phases called 'the cracks'. The first crack is similar to kind of like when popcorn, the moisture expands and the kernel pops. Then, its silent for another 2-3 minutes, followed by the second crack, which sounds like bacon frying. This is the sugars caramelizing and you are basically sweating out the bean. After the second crack, the beans get real wet and then I roast them. They recommend resting the beans for 12 and 24 hours to let the beans cool down after roasting, before grinding and brewing."
Favorite Breakfast
"I like a fresh omelette. For example, with mushrooms, either Portabellos or Shitakes, some really great cheese, scallions. I'll have this with my own coffee and some really great bread."
Worst meal
"I ate crickets down in Mexico City one time. I'm glad I did it, but I hope ill never do it again."
Songs About Food
"The Flecktones had a song called Sex in a Pan, which is actually about a dessert. It must have been pretty good."
Jeff will be playing this weekend at Citi Field with Dave Matthews Band. Their tour continues through mid-September, be sure to check all their dates here. Jeff also will be returning to the road with Bela Fleck and the Flecktones for a set of tour dates on the west coast this upcoming winter.
Please note that all photographs were taken by Jeff himself. Check out his awesome photography website here.