Rolling Pins, Rock, and R2-D2: Duff Goldman Speaks With EM
EM got the chance to speak with Duff Goldman of The Food Network's Ace of Cakes to talk baking, George Lucas, and prog-rock. Season 9 is currently shooting, and the show is in its 4th year.
His current show is all about the great creations he invents and executes in his shop. Duff is definitely aware of his new found fame saying "We're under the microscope, especially by being on television. People want to assume that they aren't good. When you kinda' get famous, people want to knock you down. They say, 'Oh I heard their cakes taste like garbage'. It's like, 'Sorry you can't afford one. That's not my problem.'"
The show and bakery keep Duff's schedule pretty stacked but he still manages to find time to rock out with his band, 'SoIHadTo'. "We just had our first full length come out last October, called Adventure Stories. People call us 'post rock' because we're instrumental. We're a little different than post-rock bands like Mogwai, Explosions in the Sky. We're a lot more riff heavy. We have that prog attitude with a little bit more rock into it. We play in odd time signatures, but I also like music that goes thump-thump-thump. It's got to have a beat to it."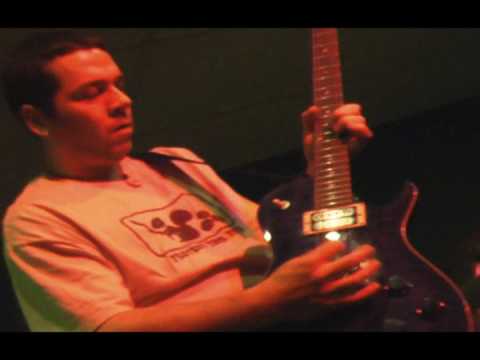 Duff's first band was back in college, with a co-worker called Big Daddy, an older, Baltimore native formerly of the band Juice. Duff and his pal shared a love for food, music and the 80's band Kias. The band soon recruited a bass player named Cabbage (how appropriate) and officially named the band Big Mama Cotton Crotch, a hilarious name for a not so hilarious scrotal situation. Ace wasn't the only one to reach culinary fame, the drummer for BMCC is now the executive chef for the WPGA tour, giving the ladies a well deserved culinary break from the fairway.
When Duff started the bakery, it was for very specific reasons: he wanted to be in a band and go on tour. It was sort of like, "I'll make cakes out of my apartment, so I can pay my bills and still be in a band", adding a new meaning to the phrase "cakin' it".  And then one thing led to another; his friends started working for him, consequently becoming a creative and artistic outlet for them. They started getting contacted by art students at MICA and they came to work for Duff and his crew, which totally revamped the way they did things. "That's all I do is hire kids from art school. I've never hired a culinary student. Back then, we were running the bakery so we could play music, giving ourselves off 2 months a year. That still goes to this day, so we are allowed to pursue whatever we want to pursue."
Duff's fame has allowed him to relish in other passions, like Star Wars. "We just made this cake, it was season 8 season finale. It was a life size R2D2 with all the working parts, spinning head, lights, smoke. It was for the people that are making Clone Wars and George Lucas came to the party."
Duff and the gang are all huge Star Wars geeks. They got invited to go to Lucas' ranch, which apparently is like a B&B if B&B's all catered to filming a Hollywood movie. "There were people there working on sound for How to Train Your Dragon.  There is a huge studio there, Rolling Stones, Green Day have recorded there, its one of the best studios on the planet. Everyone's coming into this room where we are building the cake – animators, ILM people, artists. They all knew who we were! It was incredible."
Duff will be at Great American Food and Music Festival this weekend at new Meadowlands Stadium. The first EM reader to email EM@EpicureanMusician.com with the subject FRIDAY CONTEST will win two tickets to amazing food and music event.