An Atlas of a Different Kind
If you ever wondered how food or drinks could serve as inspiration to write new songs, look no further than Maps and Atlases singer/guitarist Dave Davison.  Dave has a daily morning ritual of going on a long walk to get some black coffee, and finds that on these walks he gets ideas for new song material. "That's actually where a huge portion of writing songs takes places, is during walks like that."
Growing Up
"I think we had a lot of pretty standard American stuff like green beans and mashed potatoes. Eating foods like that now really reminds me of what I ate growing up." As he got older, Dave started to experiment cooking with different spices…something his mom was not really into when he was a child. Then, around the age of 15, he decided to become a vegetarian, which he describes as "a really fun experiment. There was a Thai place that exposed me to tofu and all different kinds of spices and curries…I started to mimic that as far as cooking tofu." Since that time, Dave always tries to incorporate tofu, vegetables, and spices into most of his meals.
On the Road
In some circles, being a vegetarian can sometimes leave you on the outside. You'll have to get a special meal at events, and picking a restaurant can be a hassle to make sure there's always a vegetarian option available. But that isn't the case with Maps and Atlases. Dave himself is a vegan, two of the other band mates are vegetarian, and the other one is 'mostly vegetarian' (as if they have another option).
"I don't usually get the opportunity to cook too much when we're on tour, but our band is very food-centric…food is one of the most exciting aspects of being on the road."
As far as picking venues across the nation to play, the band finds making those decisions pretty simple as they pick locations where they can get excited about the local food.  For example, when traveling from Cleveland to Kentucky, the band always makes a stop at 'Dirty Frank's Hot Dog Palace,' which has all different kinds of vegetarian options for the members. "I get an Indian-style hot dog called the 'Hot Baliwood' which is tofurkey polish sausage, curry, mango chutney, and is really spicy…It is all Ohio vegetables farmed locally and is really affordable too.  They have great local music there."  They have also been known to stop there even after a show as it stays open until 3am.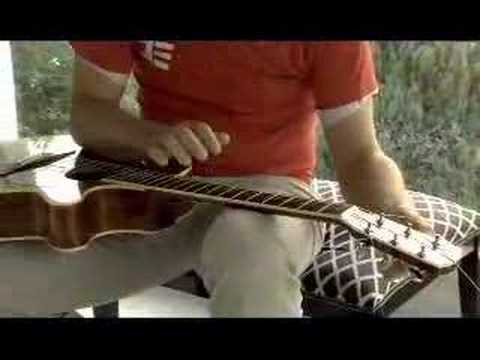 "Restaurants are really how we remember how to get around a city.  It really affects us if we have a positive association with a city because of the food we ate there. In Buffalo, we really didn't know anybody, and we met a couple of people at a show who led us to 'Amy's Place' and now we really like going back to Buffalo because of 'Amy's'.  They have the best vegetarian breakfast that I've had on tour.  That place is really fantastic.  It's the type of place where you can eat a great tasting meal and feel really good afterward."
For the last six years, Maps and Atlases has been touring the country and writing new music. Their first LP, Perch Patchwork, will be released this year. Make sure to check out the dates here to see if Dave and the rest of Maps and Atlases will be coming to a venue near you.